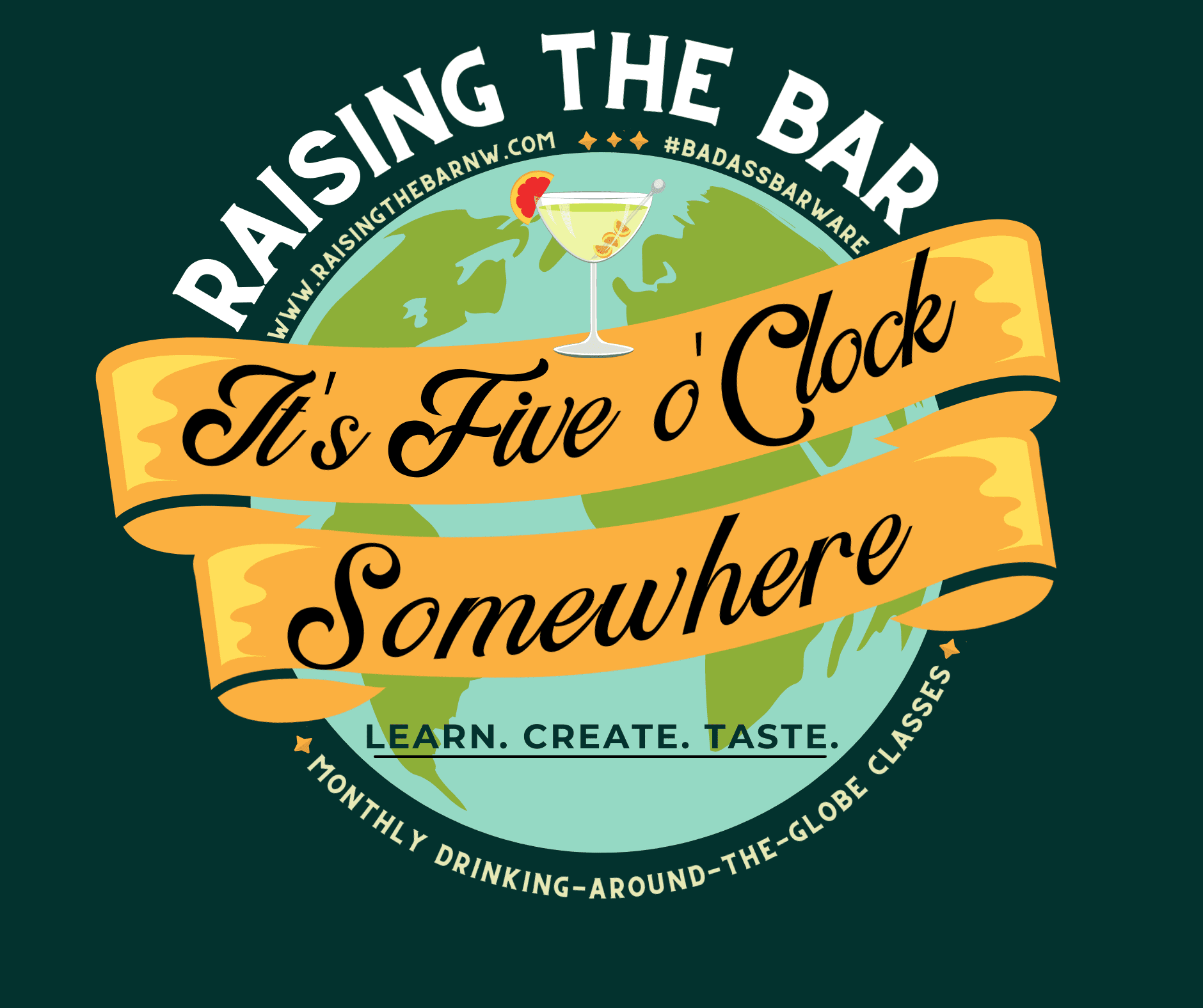 Summer Cocktail Mixology & History Classes
Check out our new It's Five o'Clock Somewhere series about the drinking traditions from around the world.
Each month is an opportunity to sharpen your mixology skills, learn about the stories behind a different spirit, and create special cocktails from different countries. Enjoy an evening of shaking and stirring and receive a recipe "passport" of your drinking excursions around the globe. 
From badass barware to cocktail history, tours, and events, Raising the Bar Northwest is the place for inspiring your next cocktail adventure.
Send us a note to get started today or check out our Home Shows Info for details on our private Raising the Bar cocktail classes!
EMail Us
owner@raisingthebarnw.com